Vita Polymers Poland
Vita Polymers Poland (VPP) is a part of The Vita Group – a world leader of differentiated polymer materials production and processing.
Today Vita Polymers Poland (VPP) is a part of The Vita Group – a world leader in providing differentiated polymer materials. Today The Vita Group operates in 14 countries  at 36 sites, in different business divisions.
VPP, with its key activities, is a part of the Northern Europe Division. The Vita Group is the biggest provider of comfort foam products for upholstered furniture and mattresses production in Europe. The result of the years of investments by The Vita Group in Poland is two state of the art factories for production of flexible polyurethane foam – in Brzeg Dolny and in Lublin. Both are engaged in high-volume foam production by continuous block polymerization and in flexible polyurethane foam processing. There are 3 specialized slabstock foam processing plants operating as a part of VPP – in Szymanów, Żary and Lublin. The Foam Production Plant in Brzeg Dolny, which is also the headquarters of Vita Polymers Poland company, was built on a greenfield site in 1994, and today maintains its status as one of the most modern in Europe.
25 YEARS of the Vita Polymers Poland Foam Production Plant in Brzeg Dolny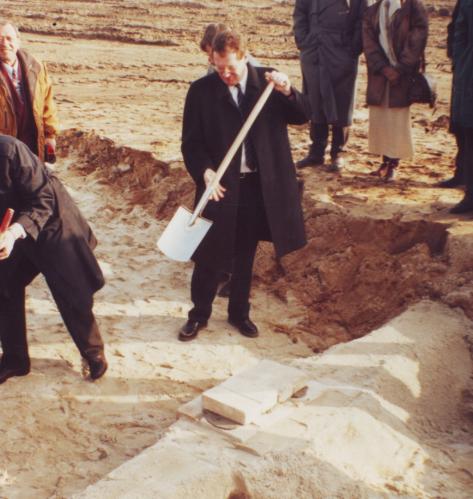 With 70 years of experience, the Group has the latest technological developments implemented in its factories'. The allows for the production of premium quality polyurethane foam products with a wide range of characteristics, while maintaining the highest standards of environmental protection and health and safety of the personnel. The Lublin plant, built in accordance with the standards of The Vita Group in 1996, uses modern and safe foam manufacturing technologies. In addition, the dedicated specialized on-site foam processing sector ensures optimization of supply logistics and flexibility of customer service in each specific market area. In 2001, the Vita Group also opened a modern liquid polymer production plant in Brzeg Dolny. Vita Liquid Polymers provides a wide range of PVC- and latex-based liquid products, including water-based adhesives for the furniture industry and hot-melt adhesives.