About our company
Vita Polymers Poland plants in Brzeg Dolny and Lublin produce flexible polyurethane (polyether) foam on its continuous slabstock lines – in the slabstock foam polymerization process. The modern MAXFOAM technology enables the production of a wide block with almost perfectly flat sides. The PINTOMAX system of flattening and leveling the top surface of the square block significantly improves the block geometry, thus significantly reducing the amount of trim after cutting and improving the uniformity of the physico/mechanical properties of the foam within the block.
In order to meet the needs of the market, while also taking into account environmental issues, a modern technological chain of production of so-called light foams was launched in 1999 at the VPP plant in Brzeg. Liquid CO2 foaming – using the NOVAFLEX method, allows for production of foams with density of 14 kg/m3, at the same time eliminating environmentally harmful compounds from the production process.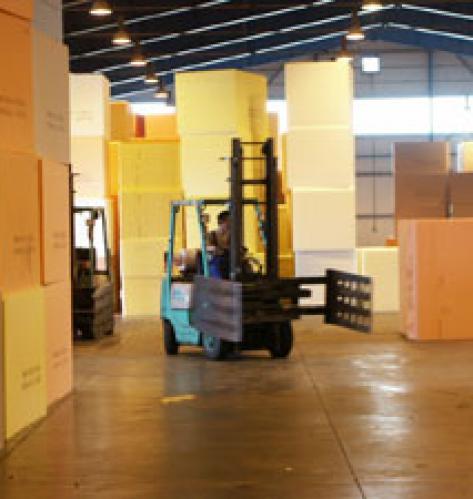 Our program of polyether foam production currently includes over 35 product types with a very diverse range of physico/mechanical properties, ranging from 14 kg/m3 to 40 kg/m3 in density.
Both the Brzeg Dolny and Lublin facilities have fully equipped research laboratories. The raw materials for foam production as well as all production batches are subject to ongoing inspection. Vita Polymers Poland's quality control is one of the most important elements of the Quality Assurance System and is controlled directly by the company's management.
Polyurethane foam, as a relatively expansive spatial material, has a high index of transport and storage costs. Vita Polymers Poland has its own transport base, specialized in quick and efficient operation. Therefore, our Customers can always count on professional service and "just in time" delivery without maintaining inventory and generating unnecessary costs.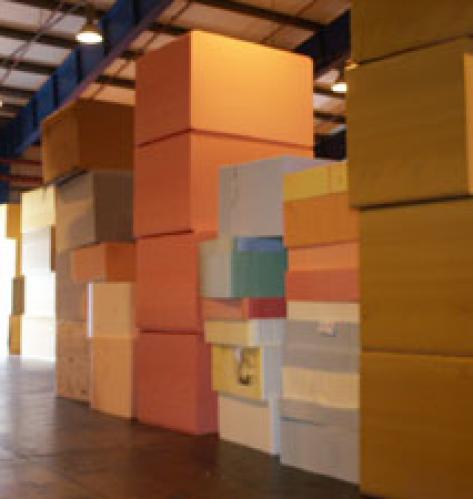 Responding to the new trend in processing technology – the conversion of polyurethane foam, especially for furniture, mattresses and custom products manufacturing – Vita Polymers Poland has consistently engaged in the specialized products processing, investing in increasingly modern machines and CNC devices for spatial processing and material prefabrication. Both the Szymanów Branch and the Lublin plant are equipped with modern machinery allowing fulfillment of virtually any order from our customers, from simple components to complex 3D spatial shapes to composite prefabricated elements and spring and foam modules.